WE LOVE FLYING Alliance
Date Founded: August 3rd, 2010
Founded by:awynn16
Current Alliance General Manager: d294
Current Alliance Vice General Manager: mc-group
Alliance hub: Pensacola(PNS)
Alliance team color: White
Mission statement:
We are a competitive alliance for dedicated airlines. If you are an airline CEO who love playing this game, Wanna have fun while playing, and are excited to reach the next plateau then we want you. We make it a fun competition to gain ratings and revenues and challenge our members to grow their airline. WE ARE BIG THINKERS AND THE SKY IS NOT THE LIMIT... We offer a 10% discount on all new airplane purchases and repairs worldwide. We are based out of Pensacola Florida, with 72 slots in the USA, Canada, Africa, Asia, South America, Oceania and Europe. We are building the first Airplane Super Flyway to connect the globe. This unique slot system will allow members to fly globally using only alliance slots. That way all our members can experience intercontinental and trans-Atlantic flights even with an ATR42F. Our higher ranked members will take time out to guide our new members to succeed. We believe in a fun game experience. Our motto is: Fly FLy FLY...and when you cant sleep FLY some more!
Pictured below are the official Logo and Symbol of the WE LOVE FLYING Alliance, as designed by MC Airlines. The symbol can be found on many member airline liveries, proudly showing their loyalty towards our alliance. If you are an alliance member, feel free to use the graphics for logo's, liveries or other roleplay uses. The alliance also has a dedicated Graphics Site, which also includes the Graphics Forum (which has since become the official forum) where members can show off their own liveries. and logo's. Click here to visit it.


Europe
Bergen (BGO)
Bern (BRN)
Bucharest (OTP)
Gdansk (GDN)
Reykjavik (RKV)
Moscow (DME)
Oulu (OUL)
North America
Guadalajara (GDL)
Managua (MGA)
Narsaq (JNS)
Omaha (OMA)
Ottawa (YOW)
Pensacola (PNS)
Phoenix (PHX)
St Johns (YYT)
Minneapolis (MSP)
Montreal (YUL)
Puerto Plata (POP)
Wichita (ICT)
South America
Bogota (BOG)
Buenos Aires (EZE)
Campo Grande (CGR)
Manaus (MAO)
Rio Gallegos (RGL)
Asia
Bali (DPS)
Quetta (UET)
Tbilisi (TBS)
Baoshan (BSD)
Beijing (PEK)
Tokyo (NRT)
Raipur (RPR)
Phnom Penh (PNH)
Singapore (SIN)
Africa
Ouargla (OGX)
Agades (AJY)
Bangui (BGF)
Johannesburg (JNB)
Kananga (KGA)
Lagos (LOS)
Maun (MUB)
Nairobi (NBO)
Oceania
Auckland (AKL)
Darwin (DRW)
Geraldton (GET)
Kalgoorlie (KGI)
Mt Isa (ISA)
Sydney (SYD)
Whyalla (WYA)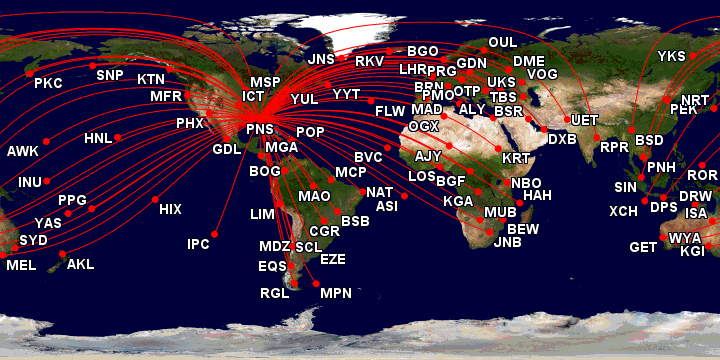 Alliance membership requirements/offerings
[
edit
|
edit source
]
The name says it all, at WE LOVE FLYING that is the membership requirement, we don't boost our membership numbers with fly by night players, only active and participating members who love to fly!
WLF offers a tiered Fee and fuel help system that does not overburden our fellow members. WLF even offers a mentor program so new members skip the mistakes our older members have made.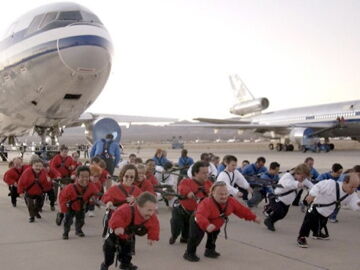 Community content is available under
CC-BY-SA
unless otherwise noted.